2012年 01月 01日
Happy New Year from mimicafe Union
It's the beginning of the New Year of 2012 today!!!
About my business, 2010 was like the Run-Up or getting prepared time. And then in 2011, me and my business really began the race and became Runners.
How can I describe it... I feel like I joined the New York City Marathon but a marathon without a finish line and my status in it was just kind of like a beginner or novice.
...now that I've said that, you might want to ask me "Are you sure? Are You Okay??? ( with a worried look on your face) " ...Ha Ha, don't worry, it's alright, I'm fine. I have many different life experiences.
Anyway, my art works and my ideas traveled to many different places last year.
Then, I think my Toppers became known on social networks like as Facebook, Etsy as well. And my pictures of my Toppers were shared by everybody and I received feedback on them from people in the U.S. and people in Australia and people in U.K. and people in Europe and people in......
On the other hand, I did experience difficulties. In a couple of cases my judgement was mistaken or a little overly optimistic, the result of which was a couple of clients who were disappointed with me and/or my toppers. And I have to say that I really felt terrible about these occurrences.
And also, every time I ship a package, I worry about how long it will take to reach the customer and about the safety of the toppers. Sometimes, the shipping is very slow or it may get stuck in a some shipping distribution center somewhere. I do not feel that the job is done until the package arrives safely and the customer makes sure everything is perfect.
Then, the Toppers do their job by helping to make a party fun!!!
Maybe, I'm doing too much work by my self. But I just want to do the administration work as well as the artist end as much as I possibly can. With all my heart, I'm prepared to see the project through to the end for each and every client.
I really appreciate all the kind words from all of my clients and my supporters. I can not say Thank You enough, because everybody who has connected with me has had to try to understand my poor English conversation. (English is my second language, so when it comes to the English language, I'm kind of like a 4 years old... ha ha ha!!)
My hopes for 2012 are that I can calm down and focus, remedy my past faults, as well as look ahead to how I can further develop my business. And then I would like to take action! My purpose is still same: I would like to create Sweet Memories for all kinds of people with my Toppers for all kinds of unique parties and events. And, I would like to create a fun time & space for children.....and adults too!!!!
I will hope that I can deliver big smiles and sweet memories with my Toppers!!!
Thank you so much everyone, and Big Thank you to my Husband & my Family!!!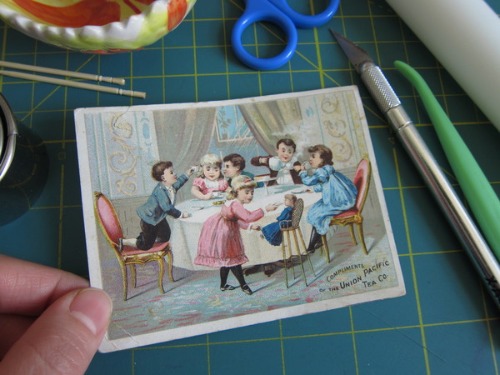 あけましておめでとうございます!いよいよ2012年の幕開けですね。
2010年にスタートさせたケーキデコレーションのビジネスが助走の段階から、マラソンランナーに切り替わったような年でした。なんというか、まったく練習もなしで、ちょっとの予備知識だけで、終わりのないニューヨークシティマラソンに参加したような感じです。と言ってしまうと、おいおい、大丈夫かよって思われそうですね(笑)まぁ、過去にはいろいろ経験してますので(笑)
さて、今年はいろんなところに自分の作ったもの、自分のアイデアが飛び立っていきました。また、インターネットやFacebookのおかげもあって、いろんな方にもシェアしていただき、アメリカ以外の方からも評価されました。うれしい反面、やはりいろいろアクシデントや問題もあったわけで、自分のあいまいな判断やあまい決断が、お客さまに迷惑をかける結果になったりと、心をもんでいたこともたくさんでした。作ったものを、自分以外の誰かの手で(発送)届けるということは、ほんとうに心配で、お客さまにしっかり届くまで、そして目で確かめてもらうまでが、自分の仕事の一段落。そして、最終段落はパーティが大成功に終わる事。
たぶんビジネスの仕組みとかでは難しいことをやってるのかもしれないけど「完全管理一品集中」(なんか変な言葉だ〜)を自分自身でとことんやりたいと思っています。一人一人のお客さまに一球入魂するような感じです。
という感じで、お客さまひとりひとりと、この乏しい英語力でたくさんの交流をやりとげました。お客さまや応援してくださる方々には、いろいろと理解をしていただき、この上ない感謝の念でいっぱいです。
2012年は、ちょっと落ち着いて、過去の失敗をかてにし、もっと先を見て行動していきたいと思います。そして、Highly Indivisual なパーティシーンにSweetなる永遠の思い出を作り出していきたいし、面白い工夫こらした作品をどんどん作っていきたいと思います。(大人も子供も楽しめる空間作り♬)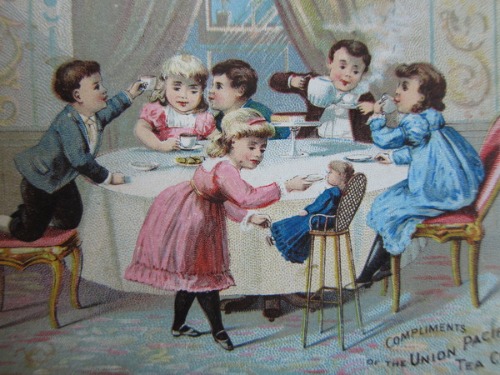 2012年、みなさまにとって、ちょっと???気になるクリエイターかつマラソンランナーがんばりたいと思います。どうぞ、応援のほどよろしくおねがいいたします。
ほんとうにありがとう、そして、わたしの最愛のアンドリューと家族に感謝しています。
mimicafe Union + Sachiko Windbiel
Cupcake Topper Creator/Cake Designer/mimicafe Union Owner
Official Website
mimicafe Union
Visit me on Facebook :
mimicafe Union @New York
Visit my Etsy online Shop :
http://www.etsy.com/shop/mimicafeunion
A Happy New Year!!!